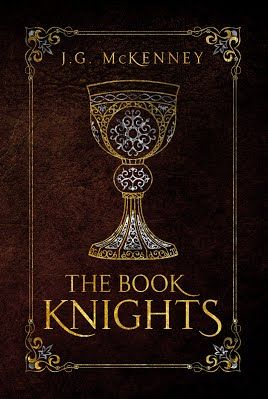 Date Published:
July 5, 2017
When her parents are condemned to death by Morgan Fay for the crime of reading, Arti Penderhagen becomes a fugitive. Hunted by Mordred, the sadistic police captain who recites poetry to enhance his physical strength, Arti escapes to the Isle of Avalon, a sanctuary for outlaws. There she meets an old librarian named Merl who tells her about the Grail Tome, an ancient book in Morgan Fay's possession that can alter the course of history. Can Arti steal the book in time to save her family?
Current Amazon Rating of 5*'s!
Get your copy FREE With Kindle Unlimited!
Did you miss any of the stops on this Tour?
J.G. (John) McKenney is a writer and teacher. His first novel, EON'S DOOR, received the 2012 Reader Views Reviewers Choice Award, and was also a finalist for the Eric Hoffer Award.